Meet The Team
Italian born and bred, both Laura and Mariapia grew up in the beautiful region of Veneto, Italy and are passionate about all things wedding-related. Laura and Mariapia met whilst studying at the UKAWP (UK Alliance of Wedding Planners) Wedding Planner Training Courses. Recognising a gap in the market for a company offering bespoke weddings and events in Italy, organised by Italian born, English speaking planners, Laura and Mariapia decided to set up the luxury planning service – DBB  de bernardini & bravo- Italian Couture Events
Mariapia lives in the UK and is on hand for every step of the planning process. Laura lives in Vicenza, Italy and is the go-to girl on the ground to ensure each component of the event runs to perfection.
Meet Laura
Laura is passionate about travel. Since her teens, she has explored the world, living in London, South of France, New York and Los Angeles. Laura has a wealth of experience in the jewellery business, organising events and seminars, photo shoots and marketing strategies. For the past five years, Laura has been working as a freelance visual and concept stylist before setting up – DBB  de bernardini & bravo – Italian Couture Events  as a professional event planner. Laura is a team player, brilliantly creative and loves the challenge of bringing someone's imagination to life.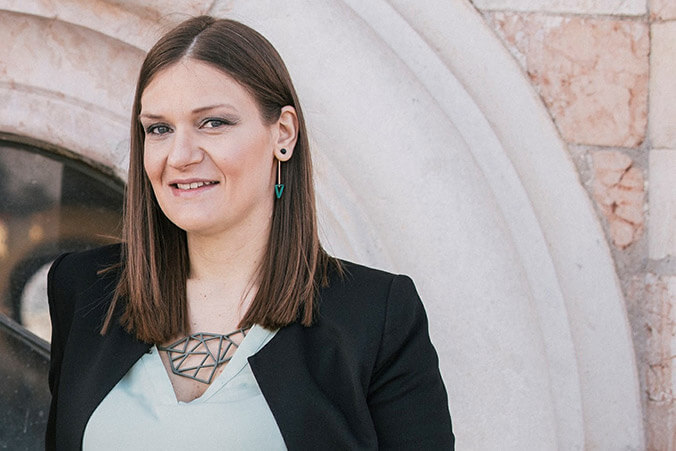 Meet Mariapia
Mariapia loves travelling and discovering new cultures.  She has lived across Italy, Berlin, Cardiff and Dublin before moving to London four years ago. As a former Audiovisual Translator, Mariapia is fanatical about the finer details of the planning process. Brimming with ideas, a creative flair and good taste, Mariapia has always been captivated by the organisational side of the events process. Planning her own wedding in Verona, Mariapia realised how passionate she was about the world of wedding planning and wanted to make other couple's dreams come true. Mariapia has assisted some of the top wedding planners in the business and has worked for 4 years as the deputy editor of the UK Jewish Wedding Blog Smashing The Glass.
Laura's Love?
'I am absolutely crazy about my three dogs; Chloe, Porthos and Triglia. I'm vegetarian and love all food especially homemade Lasagna, French fresh pain au chocolat and an English cup of tea. And of course, what would life be like without gelato?!'
Star Sign? 'Leo… I like to be surrounded by positive, happy people'
Happy Memory? 'Sunrise in Sicily'
Favourite hobby? 'Sport! In the past, I played waterpolo but now I love to go for a run or bike ride.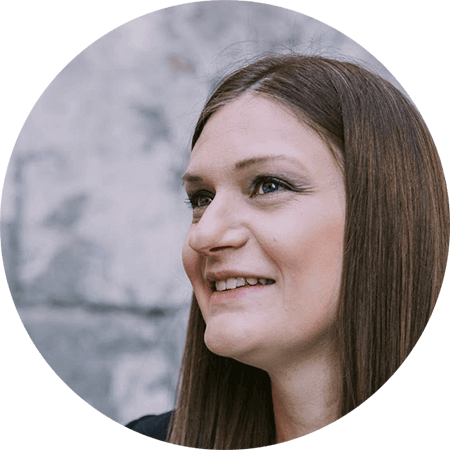 Mariapia's Love?
'Prettiness and paper goods! I love calligraphy, huge urns filled with seasonal blooms and everything handmade. Food and family are number one: nothing beats being surrounded by my family and what would life be like without pizza?!'
Star Sign? Aries
Happy Memory? 'Walking around the Grand Canal Square in Dublin when it's almost dark and the red lights are on.'
Favourite hobby? 'Hiking, watching movies and reading a great book.'